Katsuaki Asai was learning aikido under the guidance of the Morihei Ueshiba himself. He was born on 18 February 1942 in Tokyo and joined Hombu Dojo in 1955 being just 13 years old. After 10 years of intensive training with O-Sensei, Katsuaki was already the 4th Dan and been giving aikido lessons at the Meiji University of Tokyo.
He then gave up his office job and was sent to Germany by Kisshomaru Ueshiba where, at that time, Masamichi Noro and Hiroshi Tada were promoting aikido. Katsuaki Asai was considered as one of the best ukes from his period.
Asai Sensei stayed in Germany for some years, came back to Japan for a while, went back to Germany again and finally, in 1972, opened his own Dojo in Dusseldorf. 100 students mark was reached only after 2 years of running the Dojo.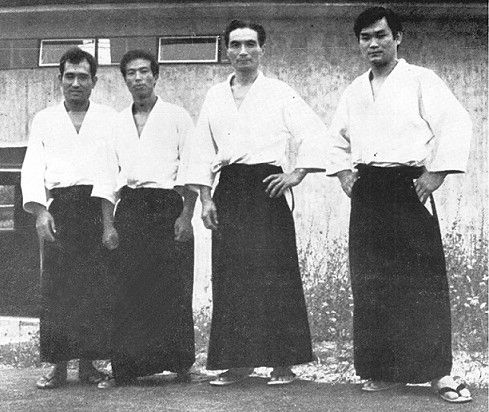 Kisshomaru Ueshiba came in 1975 with the group of Shihans to celebrate the 10th Anniversary of Aikido in Germany. Things were moving in the right direction little by little and when it came to the 20th Anniversary of Aikido in Germany another Dojo in Dusseldorf was opened and there were already more than 6000 members under the German Aikikai Federation.
In 1997, when Sensei was 55 years, he was granted with an 8th Dan certificate from the Aikikai by Kisshomaru Ueshiba. He was the first one to receive this kind of rank at such a young age.
There were a lot more anniversaries since. 30, 40 and even 50 years of aikido in Germany. A lot of the respected Shihans came through the years to share the celebrations, to demonstrate their skills and show their respect to what Katsuaki Asai was doing all his life. He is still there, on top of the Aikido Aikikai in Germany.